General Chandelry Items from Anglesey Marine Supplies
Outboard Hydrofoils-Doel Fins from Anglesey Marine Supplies
A Hydrofoil Stabilizer or Fin is a device that can be added to a boat's outboard motor or Inboard/Outboard drive. Foil is a fancy word for "wing" and a hydrofoil is in essence a "water wing".
As water passes over the hydrofoil, the shape causes the water moving over the top to move faster than the water moving over the bottom of the foil, creating lower pressure above the hydrofoil. The same principal that lifts an airplane by its wings also lifts the hydrofoil up in the water. The faster the hydrofoil is moving, the more lift it creates.
Hydrofoil stabilizers mount on the anti-cavitation plate (sometimes called the cavitaiton plate) of an outboard motor or Inboard/Outboard drive unit. This provides a solid mounting point in the optimal position, and also can help reduce cavitation (when a prop is able to grab air instead of water, reducing efficiency) by expanding the footprint of the cavitation plate.

Economy Outboard Hydrofoils
• Eliminates cavitation and porpoising
• Forces stern up and keeps bow down
• Includes stainless steel hardware
• Suitable for outboards up to 50HP
• Can improve fuel economy on an underpowered boat
• Maximum lift at low speeds
From £24.99 £22.99 plus postage

Hydrofoil SST-B Hydrostabilizer
Hydrofoil SST-B, Economy hydrostabilizer, will fit all outboards and sterndrives, except volvo 280-290.
Was £35.99 now only £29.99 plus postage
***TEMPORARILY OUT OF STOCK***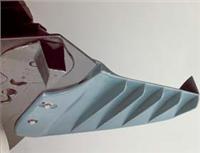 Ultra fin fx hydrofoil, deluxe version of the sst-b. same spec + unique adjustments of torque. Adjusts to provide the ultimate in precise and effortless steering.
Was £39.99 now only £34.99

plus postage
Boat Engine Flush Muffs from Anglesey Marine Supplies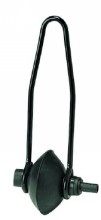 Economy Single Outboard Flush Muff
Single flush muff, designed to use 12mm diameter hose, Will fit most outboards up to 60 HP.
Special online price of £7.99 £5.99 plus postage

Double Outboard Flush Muffs
Double outboard flush muff, similiar design as the single, however as twice as much output as the single. For larger outboards and some sterndrive engines with the water inlet on the leg.
Only £15.99 £13.99 plus postage.

Cavitation Plate Flushing Adaptor
Flushing Adaptor for Mercury/Mariner 6, 8, 9.9, 15HP. Also Suzuki 20, 65HP with water attachment under the cavitation plate.
£24.99 £21.50 plus postage

OMC / Honda Flushing Adaptor
Flushing adaptor for small OMC and Honda outboard engines, were the water pick up protrudes below the cavitation plate
Was £7.99 now only £6.99 plus postage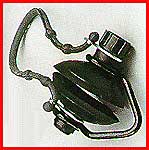 Volvo Motor Outboard Flusher
Volvo motor flusher, fits engines from 1969 to present date. Fits models 200, 250, 270, 280 etc.
Was £24.99 now only £19.99 plus postage
Single Flush Muffs with 90 degree Adaptor
Single muffs designed to use 12mm diameter hose, Will fit most outboards up to 60hp. Fitted with 90 degree adaptor.
Was £7.99 now only £6.99 plus postage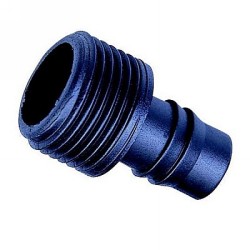 Flush Muff Adaptor by Anglesey Marine Supplies
Screw in adaptor to fit outboard flush muffs
£2.99 £1.99 plus postage
Deck Hardware Items from Anglesey Marine Supplies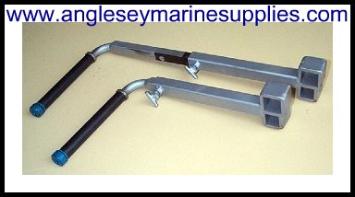 Double headed, galvanised finish canal lock gate key, a necessity for all canal boat owners, enthusiasts, barge owners etc.
On offer at only £15.99 £13.99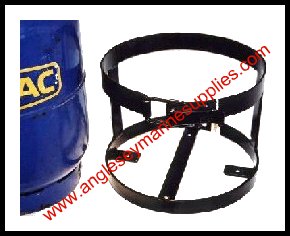 Gas Bottle Container Basket Holder
Gas bottle container baskets ideally suited for mounting on the boat transom. Avoiding the necessity of encasing. Also ideal for caravans, motorhomes, horseboxes etc.
Low internet price of £27.99 £24.99 plus postage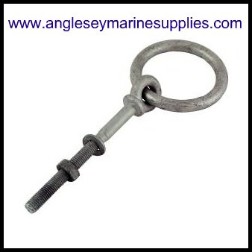 Galvanised Steel Ring Eye Bolts
Galvanised steel ring eye bolts, Ideal for moorings, boat trailers, boat and trailer security etc. Comes with nut and washer in three sizes 6mm, 8mm and 10mm thickness.
From only £2.99 £2.50 each plus postage.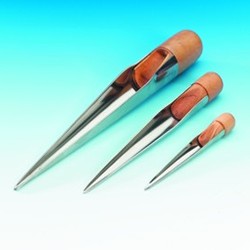 A rope splicing fid is an invaluable tool which make the art of splicing much easier as the hollow section enables the strand to be pulled through the lay of the rope. Manufactured using a marine grade stainless steel pick with a wooden handle.
Comes in two sizes from only £6.99 £5.99.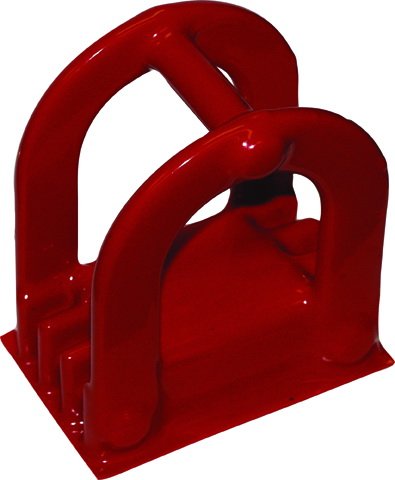 Large Utility Magnet Lifts 40lbs
Large utility magnet, will lift 40lb in weight. Ideal for anchor retrieval or metal objects lost overboard. Simply attach a rope and lower in the water. Rubber coated to protect retrieved objects. Will lift 40lb in weight.
Special offer only £17.99 £14.99 plus postage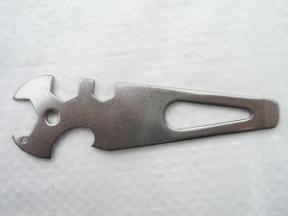 D link shackle key tool, for the easy undoing of all shackles and d links, can also be used as a screwdriver and a bottle opener. Manufactured from marine grade stainless steel. An handy tool to have onboard.
Low internet price of £6.99 £5.99 plus postage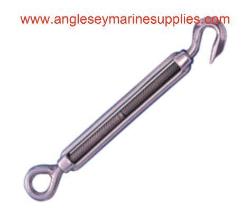 Galvanised Steel Marine Boat Rigging Screw
Galvanised rigging screw, bolt, hook and eye. 8mm diameter thread. Adjusts from 170mm (6.5") to 240mm (9.5").
On offer at £3.99 £2.99 plus postage.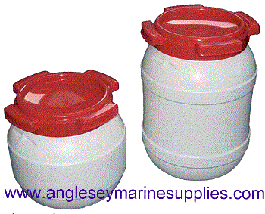 Hermetic Waterproof Boat Storage Containers.
These boat, marine waterproof containers have a screw cap and a rope carrying handle. Ideal for storing flares, valuables, keys, etc. 3 different sizes available, please use drop bar menu for size choice.
Prices from only £19.99 plus postage.
Sealock Waterproof Wallets, Pouches and Bum Bags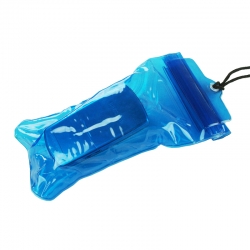 Sealock FS 2022 Waterproof Wallet
Sealock waterproof wallet for storing valuables on board. Ideal for phones, keys etc. Also ideal for use on kayaks, jet-skis etc. Dimensions 6" x 4" (140mm x 110mm). Waterproof down to 20 metres making it ideal for divers etc. Supplied with a lanyard and arm strap to prevent loss.
New introductory offer price only £12.99 plus postage.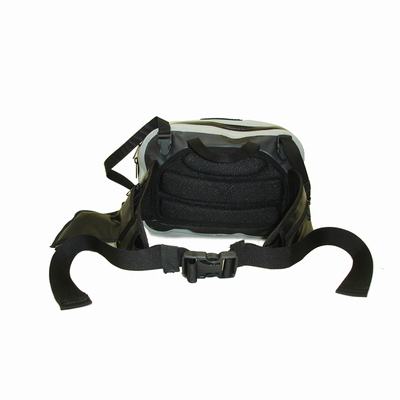 Sealock FS 5001 waterproof bumbag. Keeps valuables safe and dry when out on the water. Ideal for cameras, keys, mobile phones. Also ideal for hikers, walkers etc. Comes complete with adjustable 50mm belt with nylon quick release buckles. Waterproof down to 50 metres, ideal for divers.
Special offer price £17.99 plus postage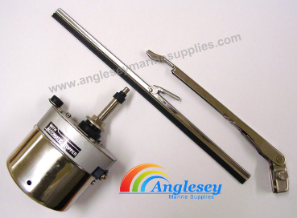 Boat Windscreen Wiper Motor & Blade
Windscreen wiper. Waterproof, with chrome brass housing and s/s front plate. Supplied with arm and choice of either 11" or 14" blade. Works at 110 degree angle and is self parking.
Special offer price from only £49.99 plus postage
If you dont see what you are looking for please browse our online catalogue packed with marine, boating supplies and bargains.