Introducing Our New Range Of Fibreglass Small Dinghy And Tenders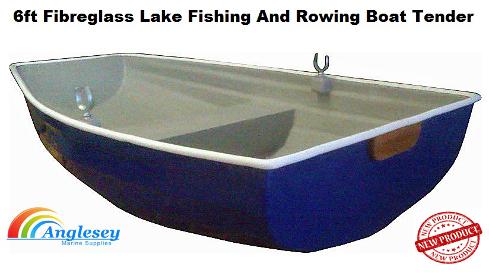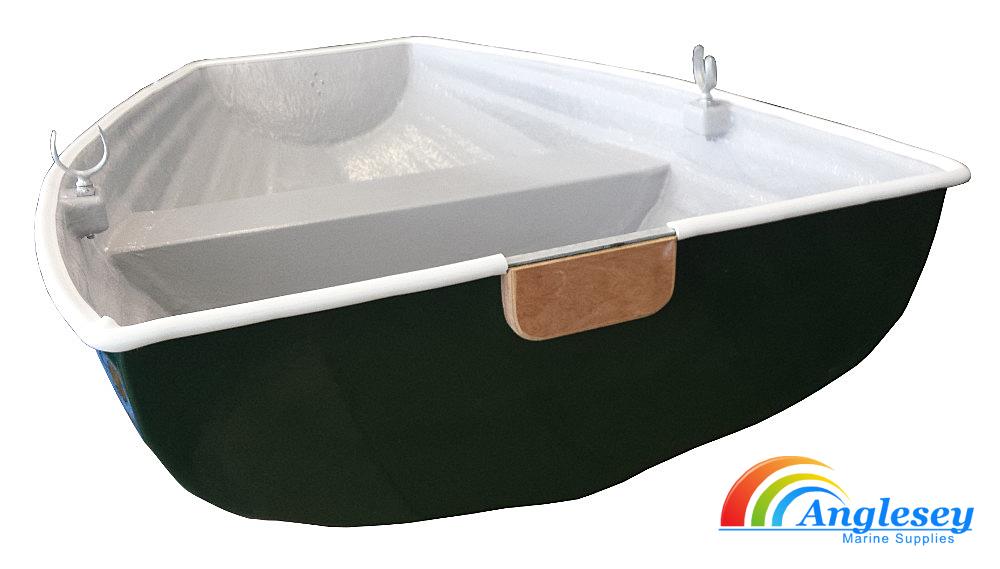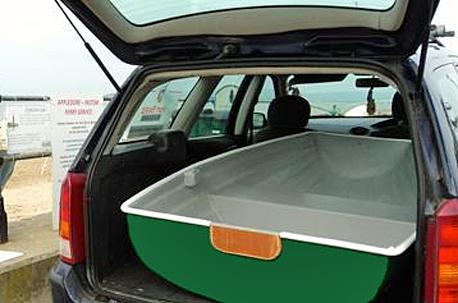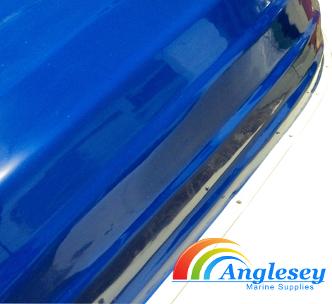 Our 6' Pram Dinghy weighs in at just 18kg. It's suitable for one adult , for pond or small lake use 2 children can play happily for hours on end in this delightful dinghy. This boat comes with one central seat as standard it can easily be transported on the car roof and fits inside most estate cars, pickups or small trailers.
Construction
Made from robust GRP fibreglass, included are galvanized steel row locks and stainless steel eyelet. There isn't anything that can rot or perish on this dinghy. Please note that some photos show dinghies with fender rubber around the edge, this is sometimes required for pond boats, please add it from the accessory page if required (£30.00 extra)
6′ Pram Dinghy Pond/ Lake Rowing Boat (Blue)
This lovely unsinkable Pram Dinghy is ideal for ponds, lakes, canals and slow running rivers, it also makes a great boat tender in sheltered harbours, however, if the occupant is above 14 stone we would suggest that our 7′ and 8′ dinghies are more suitable as yacht/ boat tenders.
Specification
Length 6′ (182cm)
Width 44″ (112cm)
Depth 14″ (35cm)
Weight 18kg
Centre seat
Stainless steel bow eyelet
Galvanized Row Locks
Amazing value small dinghy at only £358.99 plus delivery £39.99
8ft Fibreglass Dinghy Tender
Description
Our 8′ fibreglass dinghy tender is perfect for Large Ponds, Lakes, Estuaries, Canals and Rivers, it can take up to 3 adults (depending on size) This Boat has many uses I.E Rowing Boat, Yacht Boat Tender, Fishing Dinghy, this delightful boat is stable and sturdy, at the same time, not heavy, just 29 kgs, it can take a small electric or petrol outboard motor up to 4HP.
Construction
Made from robust GRP fibreglass, included are galvanized steel row locks and stainless steel eyelet. There isn't anything that can rot or perish on this dinghy. Please note that some photos show dinghies with fender rubber around the edge, this is sometimes required for pond boats, please add it from the accessory page if required (£35.00 extra
Specification
Length 8′
Width 54″
Depth 19″
Weight 29KG
3 seats, Centre, Bow and Stern
Stainless steel bow eyelet
Galvanized Row Locks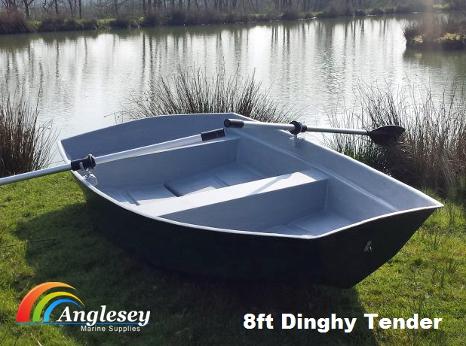 Superb Value Boat At Only £599.99 Postage £39.99