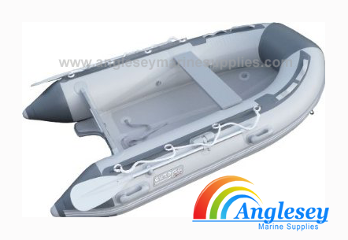 Europa V270 Inflatable Dinghy Boat
Deep V Air Floor Europa Inflatable Boat Dinghy. Complete with oars, seat, high pressure pump, holdall, repair kit and instructions. CE Marked to category C - inshore waters, up to and including 2m wave height, beaufort scale up to and including gale force 6. Model: V270-Sport. Outboard up to 10hp / 28kg (short shaft) Capacity: 3 adults plus 1 child / max load 350 kg
Available for £649 with free delivery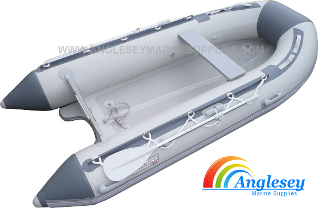 Europa Sport V320-Sport V Air Deck 3.2m Inflatable Boat
Deep V Air Floor Europa V320 Sport, Complete with oars, seat, high pressure pump, holdall, repair kit and instructions. CE Marked to category C - inshore waters, up to and including 2m wave height, beaufort scale up to and including gale force 6., Model: V320-Sport. Maximum outboard up to 15hp / 37.5kg (short shaft), Capacity: 4 adults plus 1 child. Max load: 542kg
Available for only £764 with free delivery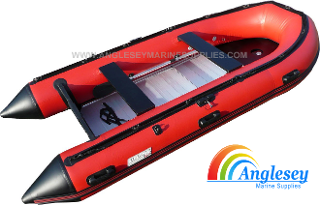 Europa Sport A380-Sport Aluminium Deck 3.8m Inflatable Boat
Aluminium Deck Inflatable Boat, Complete with oars, seat, high pressure pump, holdall, repair kit and instructions. CE Marked to category C - inshore waters, up to and including 2m wave height, beaufort scale up to and including gale force 6. Model: A380-Sport. Outboard up to 20hp / 45kg Short Shaft Capacity: 5 adults and 1 child plus 231 kg baggage / max load 689 kg.
Available for only £925 including free delivery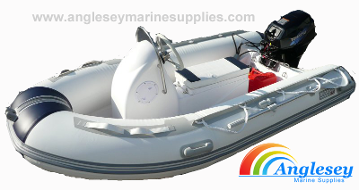 Europa Sport R330 3.3m RIB with Jockey Console
R330-Sport Features: Length 330cm, Beam 161cm, 3 air chambers, Tube diameter 42cm, Jockey Console with upholstered seat, Stainless steel grab rail, Lockable storage under seat, Non-slip floor, Bow roller and over-bow protection for anchor chain, D Rings on bow and transom, Lifelines, Grab handles, Oars and oar locks, Foot pump, Repair kit.
Available for only £1900